POWER TRANSMISSION AND MOTION CONTROL
Power transmission and MOTION CONTROL are fundamental, critical needs in any industrial production process in general. It comprises a wide specialisation field that includes a large number of mechanical products and an ever-growing number of electronic products.
EPIDOR Technical Distribution has the major leading brands in the market for each of these products, which allows us to more than cover your needs.
We present our specialised Power Transmission and MOTION CONTROL service, which offers you the widest possible range of solutions.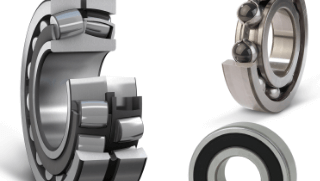 BALL BEARINGS
POWER TRANSMISSION AND MOTION CONTROL
The widest range of solutions with competitive, high quality products. We guarantee their origin 100% and have our own engineering department. We refurbish ball bearings, and have standard, custom or large pre-series batches.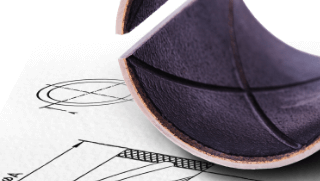 BEARINGS
POWER TRANSMISSION AND MOTION CONTROL
Through a single supplier you can obtain advice about the best bearings, including single wire, solid polymer, sintered, bimetal, technical plastic, special and with self-aligning supports, etc.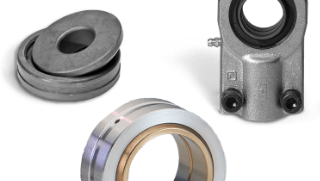 BALL AND SOCKET JOINTS AND ARTICULATED HEADS
POWER TRANSMISSION AND MOVEMENT CONTROL
The safest solution in articulated heads, angular articulations, 100% stainless steel, heavy loads, with protective covers, for aggressive environments, hairpin or with ball bearings, for hydraulic cylinders, radial and axial ball and socket joints and supports.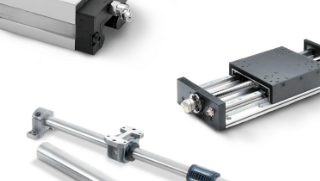 LINEAR MOVEMENT
POWER TRANSMISSION AND MOTION CONTROL
The best and largest range: stainless steel shafts, with ribbing, precision, miniature, curved guide, sliding and telescopic, precision, heavy loads, integration elements with cross rollers or linear benches, miniature precision spindles, sheet, rectified or trapezoidal threads.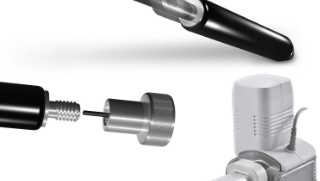 GAS-OPERATED SPRINGS AND ACTUATORS
POWER TRANSMISSION AND MOTION CONTROL
Custom engineered exclusive products: Refillable, miniature or XXL gas springs, lockable, in stainless steel or aluminium, with built-in click system, gas or oil shock absorbers that can be electronically or hydraulically adjusted, integrated guide columns and hydraulic pumps.

RACKS AND PINIONS
POWER TRANSMISSION AND MOTION CONTROL
The perfect solution to your problem: Synergy racks that last 6 times longer, self-lubricated, solutions to prevent corrosion, economical and with a reliable performance, custom-engineered, conveyors with stainless steel and plastic hinges, elevation, silent, dragging for water treatment and standard, custom-engineered pinions, pre-series batches.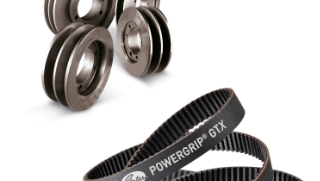 BELTS AND PULLEYS
POWER TRANSMISSION AND MOTION CONTROL
All kind of solutions for pulleys, trapezoidal belts, maintenance-free and with energy savings, multiple, with narrow linings, compact, variable speed, synchronous such as the Carbon Volt, silicone-free, PU, etc.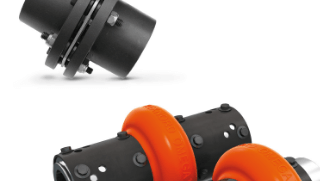 COUPLINGS
POWER TRANSMISSION AND MOTION CONTROL
The largest range and highest durability, maintenance-free, elastic (deck, plug, star, nipple, spring…); torsion rigid (sheet, chain, gear assemblies, magnetic disks…) and mini couplers.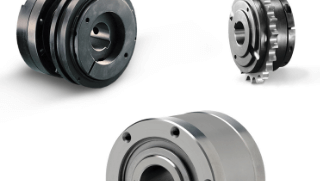 SAFETY DEVICES
POWER TRANSMISSION AND MOTION CONTROL
We provide stops for raceways (spherical or roller), friction torque stops and interchangeable free wheels for non-return, overrunning or forward-moving applications.

ADJUSTMENT ELEMENTS
POWER TRANSMISSION AND MOTION CONTROL
Metal spacers save machining costs in the presence of narrow tolerances and diameters, reduce the machining time and eliminate waiting times, and are very useful in preventing the entry of material.

Services
PRODUCTS RELATED TO THE SERVICE