SSealing products, elastomers and technical plastics have traditionally constituted the original field of specialisation of our business group. We have over 60 years' experience in offering quality industrial solutions through our strategic suppliers and based on our own ability to design customised products and manufacture and/or transform them, in order to adapt to market demands with flexibility and efficiency.
The technological challenges posed by the constant evolution of new technical materials that cause no harm to the environment and are more efficient have allowed us, as a specialised organisation, to offer the most innovative and modern solutions in the market.
Our stock of more than 40,000 items enables us to offer a fast and efficient response. If you cannot find the product you want in our catalogues, ask us for information and we will be glad to help you.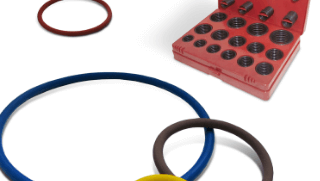 O-RINGS AND ASSORTMENTS
SEALING
We have a wide variety of O-rings made from different materials and in different sizes. Encapsulated and vulcanised seals. O-ring assortments in various configurations and materials.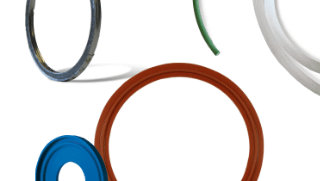 STATIC SEALING
SEALING
X-shaped seals, also suitable for dynamic applications, wire or cord with circular cross sections, support rings used as auxiliary elements in sealing pistons and rods at high pressures, aseptic seals for use in the pharmaceutical or food industries, metal seals, spiral-wound seals and inflatable seals.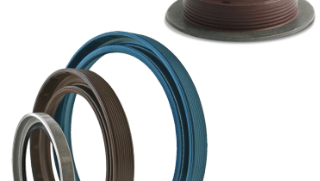 INDUSTRIAL AND AUTOMOTIVE RETAINERS
SEALING
Retainers for dynamic sealing in applications with low and medium pressures and medium to high speeds. The most common working methods are lubricants such as oils and technical greases. Retainers that comply with DIN 3760, in a wide range of designs and materials.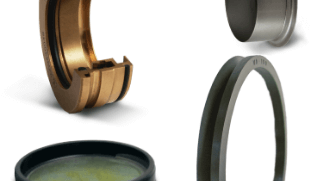 ELEMENTS FOR ROTARY SHAFTS
SEALING
Labyrinth seals to protect ball bearings. V-rings to protect equipment from dirt or splashing. Stainless steel bushings to protect the area where the retainer lip is in contact with the work shaft.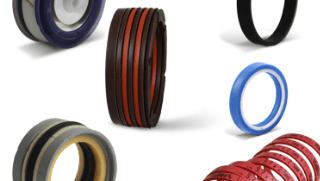 SCRAPER SEALS, PACKINGS AND HYDRAULIC AND PNEUMATIC GUIDES
SEALING
Seals in a wide variety of profiles and materials for use in hydraulic and pneumatic cylinders, such as scrapers, single or double-acting collars, guides, packing assemblies and complete pistons..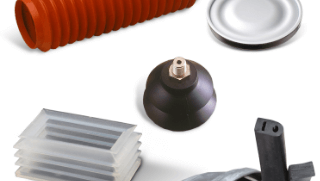 MOULDED PARTS
SEALING
Membrane seals for dosing, protective bellows, moulded or custom-engineered and vacuum cups. Profiles in all kinds of materials and shapes. Moulded and extruded, based on special designs.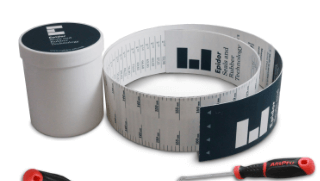 TOOLS FOR MEASURING OR FOR INSTALLING SEALING PRODUCTS
SEALING
Special solutions for assembling or dismantling seals. Elements for measuring sealing products..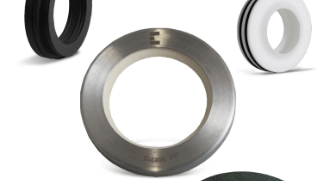 PRODUCTION OF OUR OWN SEALS
SEALING
Machine seals made from elastomer-based materials and technical plastics, including cylinder retainers, seals and guides, O-rings and other designs for static applications. Flat seals manufacturing by cutting synthetic fibre, graphite, reinforced graphite, elastomer-based and rubber materials.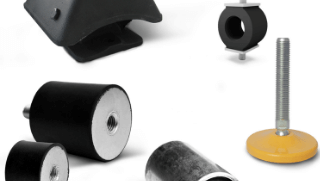 VIBRATION ISOLATION
SEALING
Cylindrical or coil supports, cylindrical and conical stops, machine and instrumentation supports and machine levelling feet. Special designs.

Services
PRODUCTS RELATED TO THE SERVICE
SOLUTIONS DESIGN

We have more than 50 years of experience in the seals sector, which enables us to cooperate with our clients in designing the most suitable seal for each application. Our engineering department collaborates in defining the seal at the start of each project, contributing our know-how in relation to the profile or shape of the seal, the most resistant material and the production system that best adapts to your needs in terms of cost and manufacturing deadlines. We develop and manufacture seals for static applications and O-rings, flange seals, flat seals for closing boxes, and seals for dynamic applications, grease retainers, low friction retainers, seals for hydraulic cylinders, anti-extrusion rings and guides.
CUSTOMISED MANUFACTURING

In certain applications, it is impossible to use standard seals, due to issues related to construction, working conditions or both. To help you find the right seal, we have developed extremely versatile production systems that enable us to manufacture standard seal profiles and unique designs for special applications, in a diverse range of materials. We make seals using machining and cutting processes, in a wide range of elastic, technical plastic and fibre-reinforced composite materials. We have certified materials for use in the food, pharmaceutical, beverages, biotechnology and gas industries. We study your application and design and manufacture the most appropriate seal for your needs.  
TRAINING

Training and knowledge about our products is an essential element in our organisation. We use an expert team of engineers to train our own staff. We also cooperate with universities and professional schools in disseminating knowledge about sealing systems and the correct use of the products. In addition, we offer our clients training adapted to their business processes.