EPIDOR Technical Distribution always considered cooperation with skilled engineers is a key factor. 40% of our activity of providing support to industry is based on advising original equipment manufacturers to help them on product design improvement.
We have a team of engineers and experts, and more than 50 years' experience in cooperating in different projects and designing parts for all production environments and production systems.
Please contact us for any need you may have related to our specialised product and service areas
LUBRICATION PROJECTS

Design and installation of automatic or semi-automatic lubrication systems. BEsure that greasing points are automatically lubricated, to reduce your maintenance tasks. These solutions are particularly interesting at critical points and/or those that are hard to access.
CUSTOMISED MANUFACTURING

There are many applications in which it is impossible to use standard components due to issues related to construction, working conditions or both. To help you find the right product and solution, we have our own production capabilities, or joint production with third parties under our technical supervision. In such cases our engineering department cooperates in defining the solution from the start of the project, contributing our know-how to guarantee that the production system is the one that best suits your needs in terms of costs and manufacturing deadlines.
SOLUTION DESIGN

Everything starts with a visit to your engineering department. We have a deep knowledge of our products and wide experience in their applications in any types of demanding production environments. We have specialists in product design and production, and the capacity and design tools to provide solutions tailored to your needs.
FAILURE ANALYSIS

One of the most difficult aspects in specialist refurbishment is specialised knowledge of the product range, i.e., being able to identify failures in the application, the impact of these failures on the parts removed from machines and having the necessary experience to determine the origin,and the ability to design and propose the improvements when designing the part, or in the materials selection, to prevent such failures in the future.

Products
SERVICE-RELATED PRODUCTS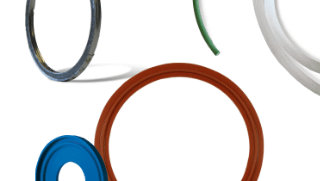 SEALING
SEALING
O-rings, retainers, hydraulic and pneumatic seals, moulded parts, flat seals and all types of custom sealing solutions for a broad portfolio of more than 40,000 items.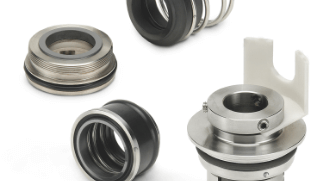 MECHANICAL SEALS
MECHANICAL SEALS
Mechanical seals in metric measurements and inches, from cartridge seals to simple domestic pump seals, for all types of applications in pumps and agitators, in the most diverse sectors of activity.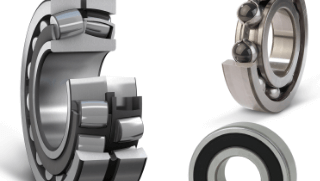 BALL BEARINGS
POWER TRANSMISSION AND MOTION CONTROL
The widest range of solutions with competitive high quality products. We guarantee their origin and have our own engineering department. We refurbish ball bearings, and have standard, custom or large pre-series batches.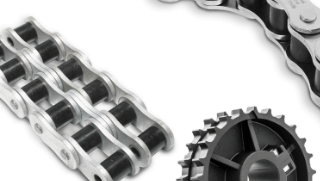 RACKS AND PINIONS
POWER TRANSMISSION AND MOTION CONTROL
The perfect solution to your problem: With high durability, self-lubricating, solutions to prevent corrosion, economical and reliable, custom-engineered, belt, hinged, elevation, silent, in dragging operations for water treatment and pinions.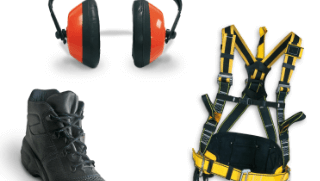 PERSONAL PROTECTION EQUIPMENT
MAINTENANCE PRODUCTS
Personal protection and safety elements, including protective clothing and footwear (helmets, glasses, hearing protection, gloves, etc.) and prevention elements (safety harnesses, anti-fall systems, respiratory masks, etc.).