INVENTORY MANAGEMENT (IMS)
EPIDOR Technical Distribution has experience in outsourcing the management of such items, with an immediate benefit in reducing burocraticwork, increasing consumption control and improving items availability, thanks to our operational management capacity and high traceability of products.
COMMODITIES MANAGEMENT

Let us to manage the supply of commodities and fast-moving stock items. Our experience of more than 50 years in industrial component stock management, along with the use of modern remote stock control technology, will allow you to increase your efficiency while reducing costs.
PPE USAGE CONTROL

The installation of industrial vending machines in the plant for the dispensing of PPE to operators guarantees cost reductions thanks to the individual consumption control and the possibility of ensure the right use of the safety elements required in every production process.
RFID ITEMS CONTROL

Solutions based on RFID technology to control items such as tools, high cost equipment, etc., enabling you to control use, forgot and lost items, while ensuring that items have not been left in critical places(machines, mechanisms or risk areas, and FOD/FME zones).
INCOMPANY

50 years' experience in warehouse management with thousands of references gave us important know-how on this logistics process. Would you like us to help you on organize and maintaining your consumables and MRO items warehouse? We will travel to your facilities with our "InCompany" experts to offer you the best proposal.
SRS KANBAN SYSTEM

SRS is the spanish acronym for Stock Profitability and Service, our ultimate goal in Kanban solutions to the control of C-class production items.
ADAPTED LOGISTICS (KITS)

Our specialised logistics resources allow us to create and install kits (product groups) to facilitate usage and consumption in installation lines or in market replacement and spare parts services. We also have the technical capacity to customise containers and labels. We are open to any suggestion related to service customization.

Products
PRODUCTS RELATED TO THE SERVICE
FIXINGS
MOUNTING HARDWARE
We have a wide range of standard products that meet the ISO-EN-DIN-ANSI-ASTM-BS-NF standards, made from different materials such as steel, stainless steel, brass, copper, aluminium, titanium and plastic, in the following grades: 4.8-6.8, 8.8, 10.9, 12.9, A2, A4 and Bumax, among others.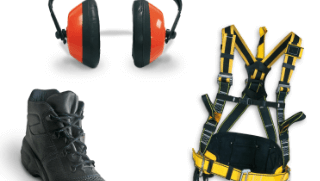 PERSONAL PROTECTION EQUIPMENT
MAINTENANCE PRODUCTS
Personal protection and safety elements, including protective clothing and footwear (helmets, glasses, hearing protection, gloves, etc.) and prevention elements (safety harnesses, anti-fall systems, respiratory masks, etc.).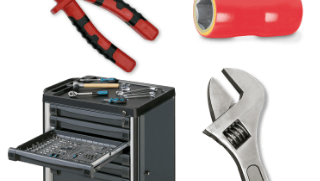 TOOLS
MAINTENANCE PRODUCTS
All types of manual, electric, pneumatic, hydraulic and other tools. Workshop equipment such as cabinets, tool carts or elevation equipment.