PREVENTIVE AND PREDICTIVE ANALYSIS
Improving efficiency in production processes is based on the correct maintenance of equipment and installations, with the objective of preventing unforeseen stops due to foreseeable causes. For this reason, preventive and predictive analysis techniques are essential, in addition to the knowledge of the most common critical points in any production process, which must be managed in a proactive way.
EPIDOR Technical Distribution has analysis equipment which we offer along with our expertise and diagnostic service, or eventually we can offer this high cost equipment on a rental basis (see equipment rental service).
Our expertise related to different maintenance product areas also allows us to provide advice on critical points to be managed or controlled. In any case, the ultimate objective is always to maximise the efficiency of the production process.
Below are some of the services we offer in this area. Please contact us if you have any questions or additional needs.
BEARING FAILURE PREDICTION

Through predictive and preventive maintenance programmes, we can eliminate catastrophic mechanical fails, reduce maintenance costs, increase productivity and reduce global operating costs.
AIR LEAKS DETECTION

We can detect air leaks thanks ultrasound technology, thus allowing you to significantly reduce your energy consumption.
LUBRICATION OPTIMISATION

Correct lubrication in industrial production lines is critical to prevent unexpected failures and decrease equipment energy consumption. Problem analyse, design, planning and applying a correct lubrication plan is often a complex task without the necessary specialisation. Let us take care of this for you, and we'll solve this problem easily and effectively.

Products
SERVICE-RELATED PRODUCTS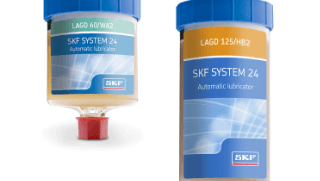 LUBRICATION
MAINTENANCE PRODUCTS
Products for greasing and lubricating machines: greases, lubricants, pastes, oils (in bulk and in spray format, or with applicators) and dosing equipment.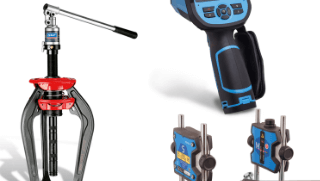 MOUNTING, DISMOUNTING AND MONITORING EQUIPMENT
MAINTENANCE PRODUCTS
Equipment for mounting and dismounting ball bearings, gear assemblies, etc. (mechanical, by heating, hydraulic...) and for the diagnosis and monitoring of their operation (shaft alignment, chains or pulleys, vibration, temperature and leakage analysers, among others).