Some tools and equipment helps on maintenance tasks increasing the quality and safety of work, but due to their high costs and occasional use, many companies decide not to invest in their purchase.
In such cases, our rental service allows you to have the best tools and equipment, while paying only for the time you need them.
Consult our stock of available tools, machinery and equipment and take the opportunity to work with the best equipment without having to invest in acquisition.
TOOL RENTAL

Daily rates for tools rental with a high cost such as manual high-torque dynamometers (from 20 to 800 Nm), torque multipliers (pneumatic, hydraulic or electric) and electronic torque tools, among others.
RENTAL OF MOUNTING AND DISMOUNTING EQUIPMENT

Daily rates for equipment rental for mounting and dismounting ball bearings, gear assemblies, etc. Mechanical, hydraulic and heating (induction) systems available.
RENTAL OF MONITORING AND DIAGNOSTIC EQUIPMENT

We offer you equipment for monitoring and diagnosing machines: shaft aligners, pulleys or belts, thermography cameras, vibration analysers, current leaks sensors and others.

Products
PRODUCTS RELATED TO SERVICE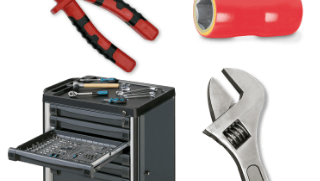 TOOLS
GENERAL MAINTENANCE PRODUCTS
All types of manual, electric, pneumatic, hydraulic and other tools. Workshop equipment such as cabinets, tool carts or elevation equipment.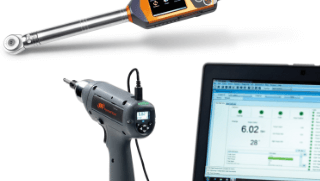 TORQUE CONTROLLED ASSEMBLY SYSTEMs
GENERAL MAINTENANCE PRODUCTS
Equipment for bolted assembly processes with torque control. Manual, pneumatic, electronic or hydraulic tools that guarantee torques of between 0.05Nm and 50,000Nm. Availability of solutions to ensure traceability.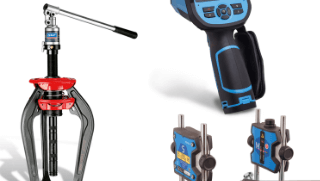 MOUNTING, DISMOUNTING AND MONITORING EQUIPMENT
MAINTENANCE PRODUCTS
Equipment for mounting and dismounting ball bearings, gear assemblies, etc. (mechanical,induction, hydraulic...) and for diagnosis and monitoring of their operation (shaft, chain or pulleys alignment,, vibration monitorization, temperature and leakage analysers, etc).