We are able to repair and/or refurbish a component when justified by its replacement cost, through our own resources or in collaboration with partners certified by our quality system.
From mechanical and cartridge seals, to ball bearings and torque wrenches; our customers support allows you to optimize your maintenance costs, avoiding unnecessary product replacement.
REPAIRING OF BALL BEARINGS

Save up to 45% when replacing large ball bearings. Don't throw it out; we will send you a technician to evaluate its viability and give you a quote for it.
REPAIRING OF MECHANICAL AND CARTRIDGE SEALS

We repair, refurbish and improve mechanical seals, cartridge seals and agitator. We sanitize and replace contact and elastomer surfaces, rebuild metal parts and provide surface treatments, sealing tests, etc.
REPAIRING OF PUMPS AND AGITATORS

Replacement of damaged elements, recovery of shafts and housings, and improving performance through coatings and surface treatments.
REPAIRING OF TORQUE CONTROL EQUIPMENT

Maintenance, repair, calibration and/or recertification of torque control equipment, such as torque wrenches, electronic screwdrivers and hydraulic multipliers, among others.

Products
PRODUCTS RELATED TO THE SERVICE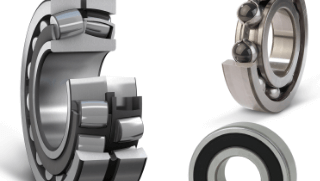 BALL BEARINGS
POWER TRANSMISSION AND MOTION CONTROL
The widest range of competitive, high quality solutions. We fully guarantee their origin and have our own engineering department. We refurbish ball bearings, and standard, custom or large-sized pre-series batches.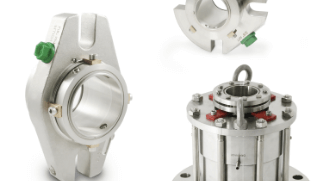 CARTRIDGE SEALS
MECHANICAL SEALS
Wide variety of models: double, single, split or special seals for agitators and reactors. Depending on the model, we can manufacture flush and/or quench elements that comply with API plans.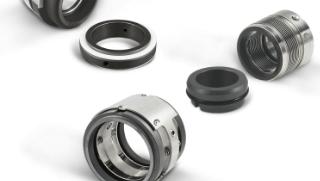 PROCESS PUMPS SEALS
MECHANICAL SEALS
Mechanical seals are formed by a rotary contact surface, a fix contact surface, secondary seals and springs. They may be balanced or unbalanced, and are divided into conical spring mechanical seals, bellows seals (with elastomer, metal or PTFE bellows), multi-spring seals and mechanical leaf spring seals.